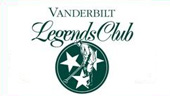 Vanderbilt Legends Club
Golfers in search of the ultimate golfing experience need look no further than Vanderbilt Legends Club. This is a true golf club which includes two world class championship golf courses, a 20-acre practice facility complete with a short game range containing bunkers and chipping areas, an 8,000 square foot putting green, and an exquisite clubhouse. The clubhouse features an excellent restaurant & bar, locker rooms, and an award winning pro shop.
Vanderbilt Legends Club sits just south of Nashville Tennessee, in the booming suburb of Franklin. Originally built as a Golf Club for some overseas investors, Legends was planned as a thirty-six hole facility with one course being private and the other public. The entire complex is now owned by Vanderbilt University and is home of the Commodores Menís and Womenís Golf Teams in addition to the members and alumni.
Tom Kite, along with Bob Cupp, created two masterpieces in 1993 when they sculpted what became the Roperís Knob and Ironhorse courses. Their desire was to have two distinct styles and personalities with the common thread being respect for the golf shot. ďOur goalí, Kite once said, ďwas to have half the golfers like Roperís Knob better and the other half to prefer Ironhorse.Ē As one experiences the two courses at Legends Club, there is never a feeling that they are playing a carbon copy of the other. Roperís Knob is a 7,100 yard, par 71course and Ironhorse plays to par 72 at 7,190 yards. Amazingly, when the courses were rated by the committee, the slope and rating on both came out exactly the same. However, that is where the similarities stop.
Roperís Knob was designed so the greens are generally concave and slope from back to front. Putting surfaces like these tend to be more receptive for most shots; however, hitting quality iron shots is critical as the greens have bold contours and undulations. Therefore, keeping the ball below the hole is a major consideration. The pure white sand bunkers are reminiscent of the style of A.W. Tillinghouse or Alistair Mackenzie in that they are relatively deep and have steep, flashed faces.
Iron Horse might remind the golfers more of a Donald Ross design. The fairways are generally wide offering plenty of room to play, but players will gain a clear advantage by hitting their drives to a particular side. Shallow bunkers with gentle grass slopes feeding directly into the sand are the norm. The putting surfaces are distinctive in that they often have collars that slope in every direction creating roll-offs and false fronts. While the actual square footage of the greens at Ironhorse is not that much different than Roperís Knob, they play significantly smaller due to these run-offs.
Vanderbilt Legends Club prides itself on maintaining excellent turf quality. The zoyisa grass fairways on both courses provide superior playing conditions where bad lies only occur in oneís imagination, and all of the greens are built to USGA specifications. This system insures that the turf on the greens will be in pristine condition by encouraging the growth of long, healthy roots. The greens at Vanderbilt Legends Club are as true as any in the southeast.
Click here for more information on Vanderbilt Legends Club.
Awards
Golf for Women magazine top 100 most women-friendly courses in North America (1999)
Golf Show Operations magazine top 100 best golf shops (1999, 2000, 2001, 2002, 2003, 2004)
Events
Tennessee State Open Championship (1993-1996)
Tennessee Challenge Cup Matches (1993-1999)
National Club Championship for Women
SEC Women's Golf Championship
U.S. Senior Open Qualifying (2000-2007)
Tennessee Pro-Pro Championship
U.S. Girls' Junior Championship (1997)
LPGA Championship hosted by Vince Gill and Amy Grant (2000-2007)
2012 NCAA Women's Championships
Pictures