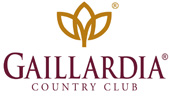 Gaillardia Country Club
Tom Kite was extremely excited when he first viewed the existing golf course at Gaillardia Country Club in Oklahoma City. The new owner, Phil Herrington was committed to re-energizing the current membership along with attracting new members into the Gaillardia family. Tom Kite, along with Randy Russell and Roy Bechtol, was the perfect choice to add a "WOW" factor to the golf course. At the same time, selling home and commercial sites within the golf development was equally important, and with his visibility and rapport with golfers of all levels, Tom Kite was the ideal fit for what Mr. Herrington needed.
The property was extremely expansive, so one of the challenges was how to fill all the space "outside" the playing areas with interesting design features. It was agreed that more definition was needed in contrast to the landscape, and apart from the Oklahoma winds, there was little to challenge the better players.
Having more than enough property gave the Kite, Bechtol, Russell team the opportunity to design a course with great variety and playability. This also created a nice spacious relationship with the housing development where the homes had views of the golf but the golfers did not feel claustrophobic. However, there was a need to create some interesting features to challenge the golfers.
The solution to both issues was to create large, dramatic hazards, both in sand and water. The bold shapes and sand flashed up the faces of the bunkers allow the pure white sand to glisten in the Oklahoma sun. New water features were added and existing ones were expanded creating an opportunity to highlight great shots. Couple the new bunkers and water hazards with the native grasses, which were reseeded, and you have a course that is not only beautiful, but competitive.
The centerpiece of the Gaillardia golf experience is the Gaylord Learning Center which enhances the completely renovated 7,240-yard links-like course. The Learning Center features an expanded practice range and short-game facility, all designed by Tom Kite. The short-game wedge course has nine target greens configured in a serpentine pattern that range in distance from 20 to 140 yards. The greens-and-bunkers complex, modeled after the peerless practice facility at Augusta National, simulates diverse lies, distances and required stances. The two practice greens for pitching and sand play are 5,000 and 8,500 square feet presenting approach scenarios from demanding to forgiving.
Gaillardia is dedicated to providing a world class golf facility for its members and guests through unrivaled golf and uncompromising service.
Pictures