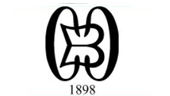 Baltimore Country Club
Baltimore Country Club was founded in 1898 at its Roland Park location less than five miles from downtown Baltimore. In the 1920's, a decision was made to acquire some land north of the city and expand its golf amenities. In 1926 the East Course at Five Farms, designed by A.W. Tillinghast, officially opened its doors to much acclaim. In 1962, a West Course at Five Farms was added forming a 36 hole complex.
Over the years, it became apparent that the East Course was the "favorite son" of the members and their guests. Because the West Course received only a small percentage of the annual rounds of golf, it received only a small percentage of the maintenance budget. This resulted in poor playing conditions, so in 1989 a decision was made to rectify the problem by redesigning the West Course. The team of Tom Kite and Bob Cupp was hired to oversee the redesign.
Renovation of an existing course is an entirely different exercise than starting from scratch. The routing of the holes was already in place and little could be done to alter the location of the holes. All that could be accomplished in shifting the routing was to take advantage of some small pockets of unused land allowing the greens and tees to move closer together.
The main focus of the redesign included the strategy and the look of the course. Every green, bunker and tee box was rebuilt to an entirely new design. A top quality golf course will suggest the correct playing strategy to the player in a fair and clearly perceptible manner. This results in a "challenge and reward" exercise which satisfies all players regardless of ability. Appropriate strategic advantages were incorporated so the rewards of a fair golf course were present to those who 'listen' to the course. The challenge was to make the new design appear natural and spontaneous, as if it had always been that way.
Taking advantage of the existing terrain, the West Course now weaves it way through the multitude of hardwood trees, creeks and lakes. The hazards are now placed to challenge the players and frame the holes. Bunker placement now almost always indicates the best angle to the green (i.e. the closer one plays to the hazard the greater the advantage on the next shot). In an effort to promote creative shot strategy and variety, the previously round, flat greens were changed to a more abstract shape with contours that produced multiple hole locations.
The result of the redesign is a well conditioned course that has become an enjoyable golfing experience for all those who choose the West Course over the East Course.
Pictures